Everything just fades away. It's quieter and more peaceful. But whenever I look at her sleeping form, my heart goes like doki, doki, doki. All the time.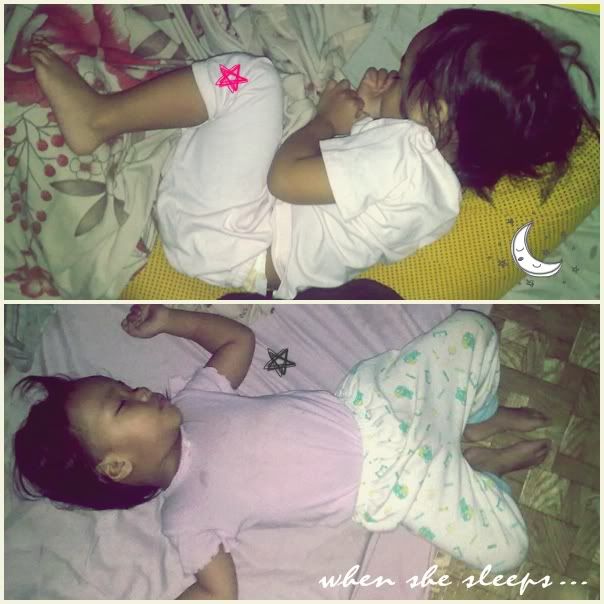 We never had a concrete schedule of her sleeping patterns. She sleeps whenever she feels like it. She's so stubborn and there's always crying involved whenever we put her to bed when she's not yet ready to sleep. She got that from me I suppose. My parents had a hard time dealing with my sleeping patterns when I was younger. I remember some moments in my childhood where my parents had to wake me up with wet towels during school days.
Could this be my karma?
I don't really know. I don't want to dwell on it too much right now. For me, as long as she's sleeping peacefully and had enough hours slept then I'm all good.
For now, I savour these few quiet moments with her and some alone time for myself.