Earlier this week, I received a gift pack from Safeguard. It has been our family soap since I was a little kid and I was so happy to receive it. But the other items in the pack caught my interest.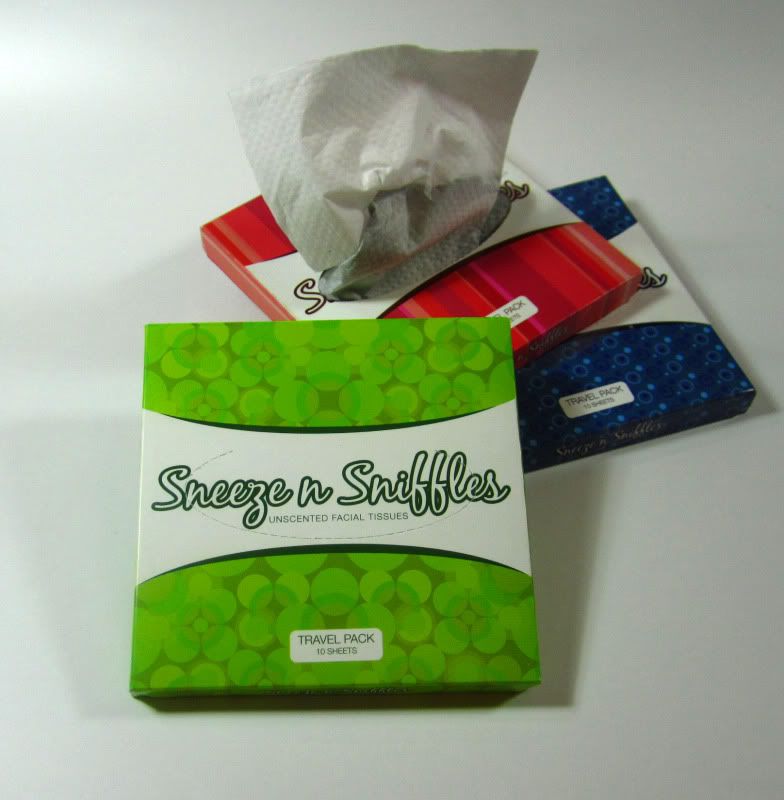 The unassuming but cute travel tissue is packed with a huge wake-up call.

Upon closer inspection, you will see this:
Sneeze n Sniffles is a fictional brand made my Safeguard to spread the word about hand washing. Yet again another advocacy campaign from a trusted brand but why do people won't listen?
Simply put, washing hands with soap is a simple method to kill germs and prevent them from spreading. Wiping your hands with a tissue (even wet wipes) does not count. We may not see them but the germs are there. Hiding in between our fingers and beneath our fingernails.
To effectively stop these nasty germs from spreading, make sure to wash our hands whenever we go to the toilet, before we eat, before we handle our precious little ones and as soon as we come home from outside. We will never know what kind of germs we could acquire outside. They are in our money, in our door knobs and everywhere we could think off.
Stop the germs from spreading. Kill them now. Wash you hands.