The 23rd of March marks the day that DK celebrated his 31st birthday. We are a little out of budget since most of his salary goes to our car loan. Unlike Offspring's birthday celebration we opted for a simple celebration. Just like any other year, we decided to celebrate it with friends and family.
We meet up DK's college friends in Eastwood for a dinner in Fazoli's. It was a lovely evening, lots of laughing reminiscing the old days and lots of running around chasing after Offspring.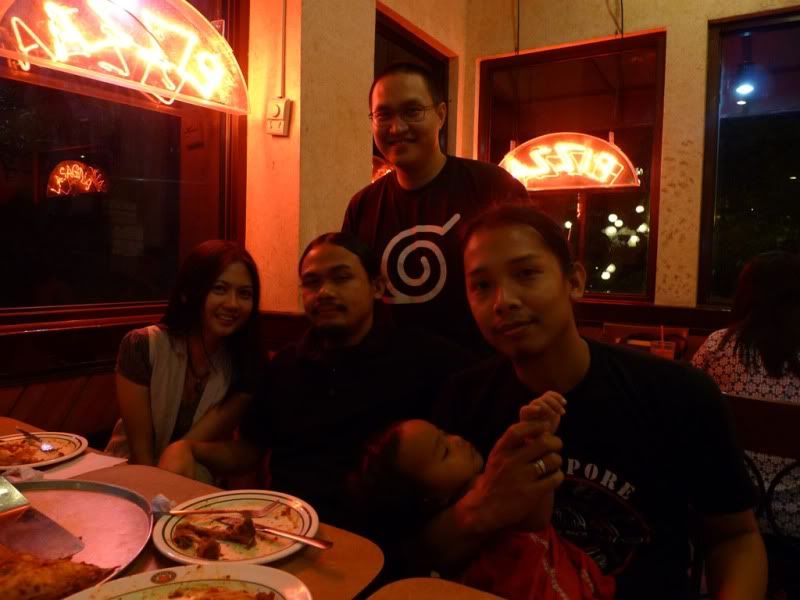 Offspring is already asleep in the photo above but before that, she had fun running around the second floor of Fazoli's which scared the crap out of me because of the high stairs. We kept her busy for a little while with some pizza and ice cubes but she preferred running around the restaurant. Good thing that there are only few people dining on the second floor.