There are three reason why our little one could get quiet. It's either:
She's sleeping,
She's doing something suspicious or
She's busy playing with my Nintedo DS Lite.
Well you've seen her sleep before. I am yet to caught her on film when she did something suspicious. She's too quick for my current camera. But when she's busy playing with my NDS, I can have all the time in the world to take photos of her. This made me think if I should start looking online for some good computer animation colleges she can attend someday. She loves watching and playing it.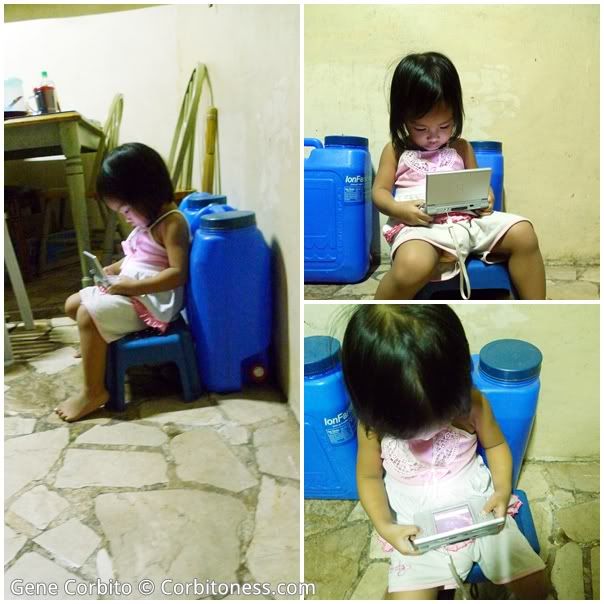 I wonder if I can make her concentrate like this when it comes to her reading and writing lessons. So far, we are still in worksheet number 1.
How do you homeschooling moms do it?