Another set of photos of the toddler caught in the act while doodling.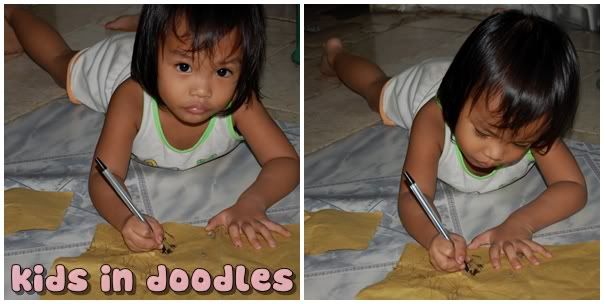 You probably know by now that she loves to doodle. Whether it be on a piece of paper, floor, walls, even on a cellphone app. If there's something that she can write on then she'll doodle. This time, she's doodling on manila paper using her Wowa's pen.
- – -
Linking this entry to Kids in Doodles.