Found this photo in one of the photos I downloaded from my old Friendster account. I am very thankful that they allow their users to download their photos before they erase them since our laptop hard drive crashed last year and we no longer have copies our old photos. Well, now we have some of them.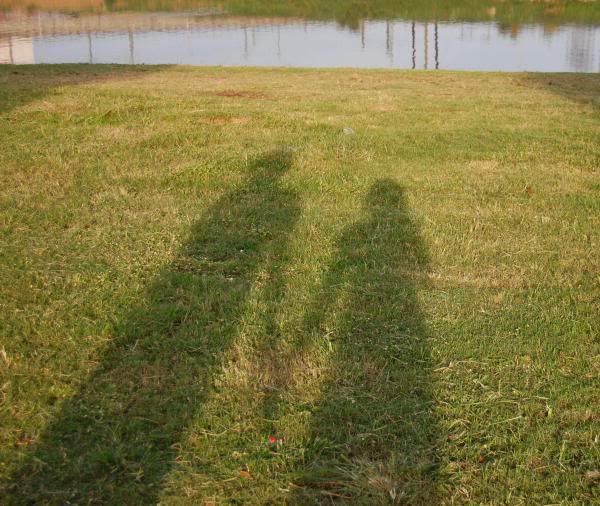 The photo above was taken in 2008 along Marikina Riverbanks. This was also the time when DK bought me my first ever DSLR, a Nikon D40.
Three years after the above photo was taken, we had some family time. This time it is no longer just the two of us.
Above photo is from our trip to Quezon City Circle last month. Photo taken with DK's anniversary gift to me, a Panasonic Lumix LX3!
I just realized how happy it was to look at our shadows. Hopefully there will be another little one in the not so soon future photographs. For now I'll just collect shadow photographs of the family.
Do you have shadow photographs of your family?