As I was typing I have killed five mosquitoes by hand.
Not 1, not 2 but 5. Five possibly dengue virus carrying mosquito.
Oops, make that 6.
One thing I hate about rainy days is the presence of mosquitoes. Can't help it considering that we live near the river. Make that a mostly polluted river aka as Marikina River. No matter how much we tried cleaning our area to get rid of these pests we still get attacked by them. During this time all we can do is protect ourselves from mosquito bites.
Here are our two partners in fighting/protecting ourselves from mosquito bites.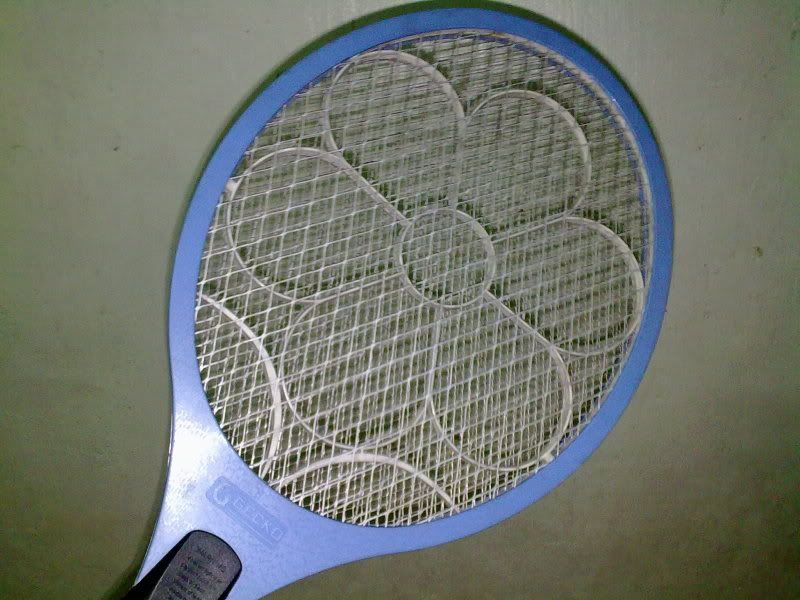 Electronic fly swatter
This fly swatter is efficient and really cheap. My in-laws bought this in Divisoria but I saw them being sold in Saizen or Daiso so that makes them less than Php 100. They are very easy to use. All you have to do is charge it for a couple of hours, turn it on and star swinging it around to capture those flying insects. They would stick to the wire mesh and gets electrocuted.
It is quite safe to use around kids. Unfortunately we learned that lesson on a personal level. Una accidentally touched it while FIL was swinging it around and gave Una a tiny shock. I'm not sure what' s the better word to describe it. But based on her reaction, it looked like it didn't hurt at all since she didn't cry. It gave her quite a shock that's for sure. She only touched her finger then grinned sheepishly as if she did something naughty. But just to be safe, make sure you don't swing it near your kids.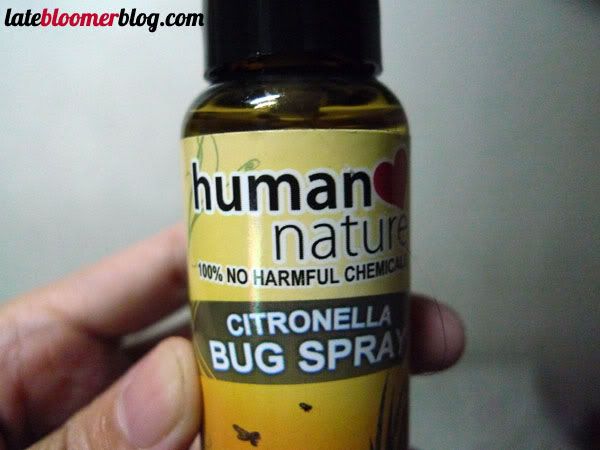 Citronella Bug Spray
We love Human Heart Nature Citronella Bug Spray. We all have good things to say about this organic bug spray. Read more about it in my other blog called latebloomerblog.
A 100ml bottle of this bug spray is only Php 129.75.
Is your household also under attack by these pesky mosquitoes? How do you protect yourselves from mosquito bites?
PS. Current tally: 7 dead mosquitoes