was spent…
making sculpture using blocks and crayon,
helping Wowa sweep the floor,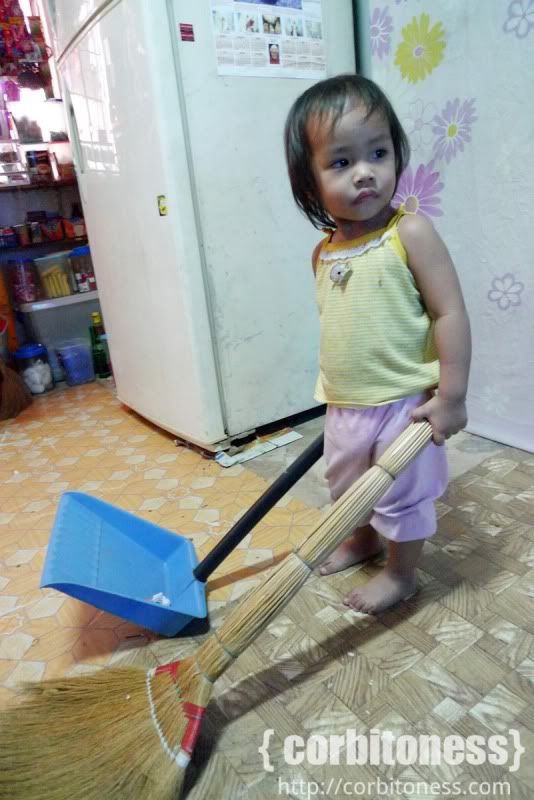 and learning how to brush her teeth.
There were also other things, such as crying, playing, laughing. Lots and lots of laughing. Not to mention learning. Everyday is a learning experience. It's all about the important stuff. Family stuff.
What did you do this weekend?