Someone had a lot of fun with her crayons.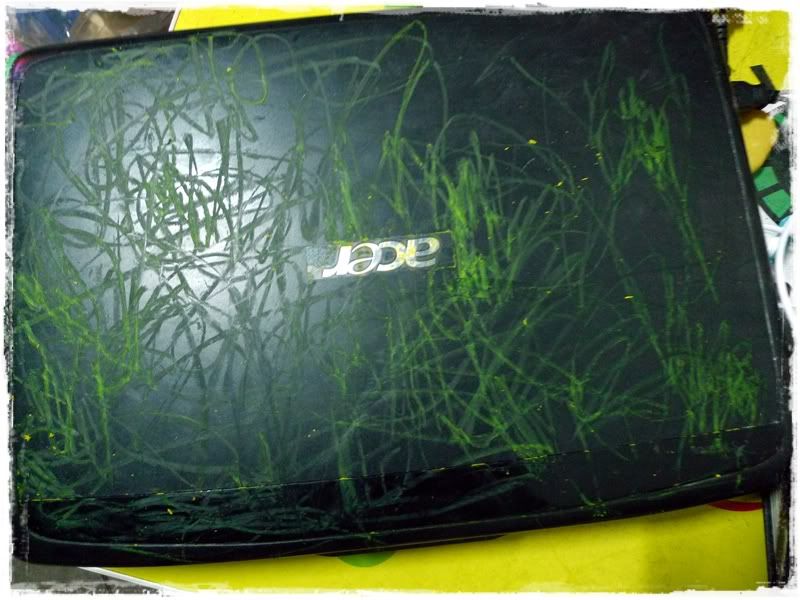 Probably a little too much for my liking.
DK and I went on a much anticipated date over the weekend and Una was left with the in-laws. We were quite guilty that we couldn't bring her with us because DK wanted to watch Thor.
We planned on going to watch in Eastwood Mall which is just 10 minute drive from our place but it was Friday and also a payday so it was so crowded we had a hard time looking for a parking space so we decided to just skip the movie and went to Midnight Mercato instead. I'll save that story for another post.
Long story short, we went home around 12 midnight and Una was still awake but already in bed with her Wowa. We were so happy to be together again but when I looked into our bedside table, my eyes bugged out.
She doodled on our laptop. Don't ask me how it happened because I didn't ask. I should have known this would happen sooner or later. I once saw her framing said laptop with crayon doodles. It didn't really bother me since she's using toddler crayons that are easy to remove and we just let her be with her activities most of the time. Though I corrected her and told her to draw on paper instead but turns out she couldn't resist.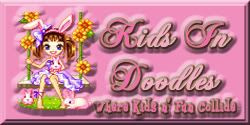 This is my first entry to Kids in Doodle (now on its third installment) by Smart Mommy.
To see the other entries or join in this meme click on Kids in Doodles badge on the left.