This little girl likes to write, write, write.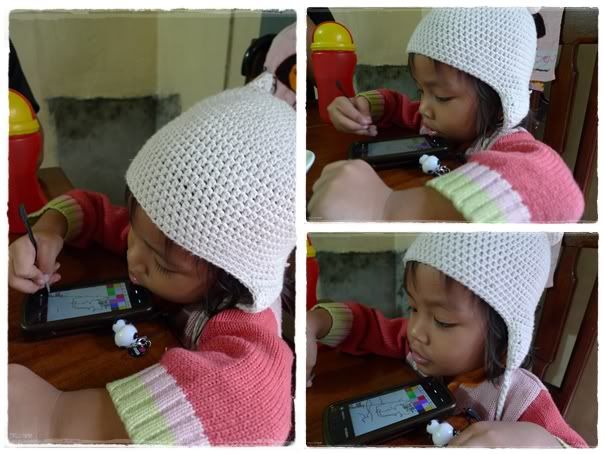 The Scribble app for my Nokia 5800 is my new lifesaver. It keeps the little girl occupied while we were waiting for our food. The best feature about it is that you can save her doodles as jpeg file on your phone.
Notice how practiced she is in holding the stylus?
The photos above were taken during one of those rainy days this summer. Notice the crochet bear hat? I made that for her! And I am so glad to tell you that it is her favorite hat. She never leaves home without it.
—
Linking this entry to Pink Fridays.