I like art. Or more like, I appreciate art. I am not a critic and definitely have no knowledge of its technicalities. All I know is when I look into an artwork I'll know what I like and what I don't like.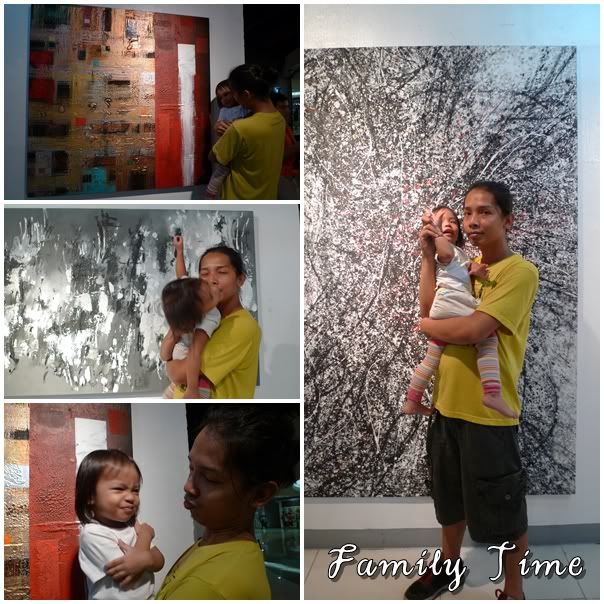 Last week, we went to SM Megamall for some family time and to let the little toddler have her "mall marathon" also known as running around the mall. We usually do this on the upper floors where there are less crowd. While we were following Una around, we saw this art exhibit.
We thought we could introduce Una to appreciate the work of arts. With the vibrant colors and different texture of the paintings, the little tot can't help it. She tried touching one of the most textured paintings. Good thing that we caught her hand immediately before she could do some damage.
I forgot to take note of the artists involved in this exhibit. I was still feeling down because of my lost photographs from the LX3's memory card when it rendered itself useless the week before.
As you can see, all of the photos here is of DK and Una. I was not in the mood to pose in front of the camera and I was still testing the camera's new memory card. I wanted to make sure that it is at its best condition.
What do you think about the paintings above?
Obviously, I really like the one on the right. It reminds me of a satellite view from Google Maps. Hahaha!
- – -
Linking this entry to Family Time.