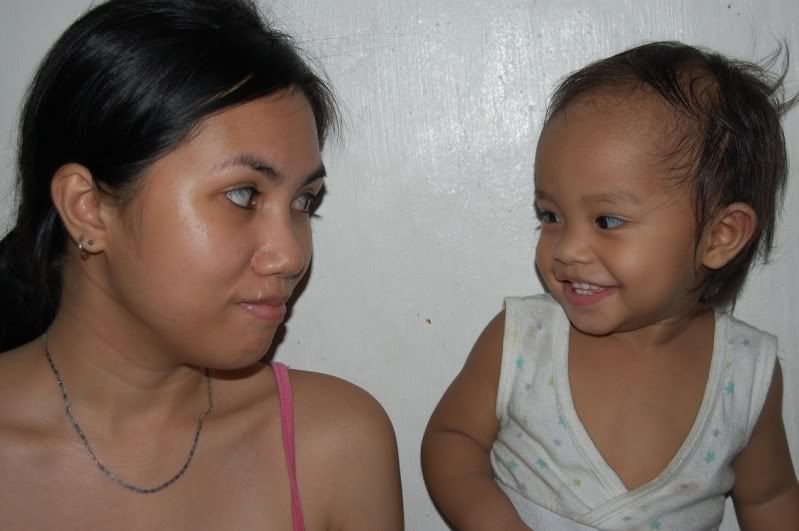 How would you rate yourself as a mother, 10 being the highest?
A very difficult question to answer. I spent hours thinking what to answer here and somehow decided to skip this week's entry but here I am again writing this blog post.
I honestly cannot rate myself. I tried really but I can't. I took a test online about being a perfect mom. My result was: Good Mom but can be better.
So what does being a perfect mother mean? If I know my child's stats since birth, does that make me perfect? Does breastfeeding for years makes me a perfect mom? Does arranging a child to be married to the noblest or richest family makes one a perfect mother?
The truth is there is no How Tos motherhood. Each and every one of us have a different definition of being a perfect mother. Our perception of what is perfect is clouded by our upbringing, culture and social status. My mother's style is definitely different than my mother-in-law's or my aunts'. Does that make the other mother better than the others?
In my mind, I was the perfect mother. It was easy to judge other parents' parenting style with their kids. The truth is no amount of knowledge from books, online forums and words of wisdom from other parents could have prepared me when I first held my daughter. Each child is unique and I have to learn in taking care of my daughter on my own. The words of experience from parents were helpful but I still have to adapt them according to my daughter's personality. It's a trial and error thing and I learned to accept that not all methods will work with Una. That what is perfect for others is not perfect for us.
My father once told me that being a parent is all about instinct. Following those instinct will make you more aware of your child's well being.
Armed with information and advice from other parents, my husband and I try to be the best parents to our daughter. As for my rate as a mother, I'll let my daughter answer that for you in a few years. Let's just hope that I could be the perfect mother for her. And that's all that matters to me.