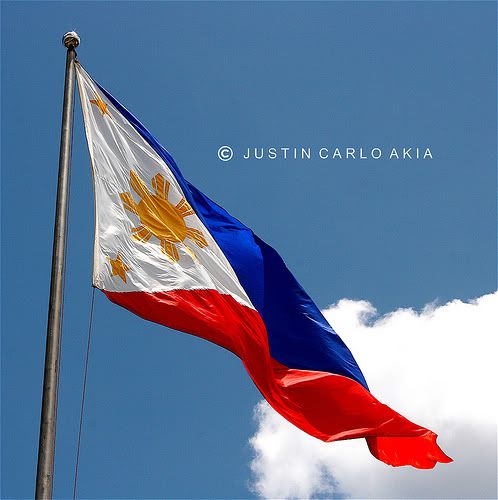 Image credit: Justin Carlo Akia (Flickr)
When I was younger, Independence Day was one of the holidays we are looking forward to. It's a family holiday for us and we always attended the flag raising ceremony. Armed with blankets, homemade food and drinks, the family would head out before the break of dawn so we could find a good place for our picnic blankets under one of the shaded trees in Rizal Park. It was always crowded but us kids didn't mind at all.
Except for that one time that I was lost in the crowds. But it's all good because my mom thought us to look for Rey Langit and tell him my name and address in case we get lost. I cannot remember if I met him or not but I remember being in one of the radio booths announcing my name for the rest of the world to hear and told them that I lost my mother. I was a bibo kid back then and was immediately reconciled with my family.
Years had past, the children grew up and get bored of such family activity but I miss the old days. It was a great time bonding with the parents and my siblings.
On Sunday, June 12th of 2011, Filipinos around the globe will celebrate the Philippines 113th Independence Day.
How will you spend your family time on Independence Day?