A long overdue post.
The photos below are taken last month during the Holy Week. We wanted to visit as many parks as possible and this time we decided to go to Quezon City Circle.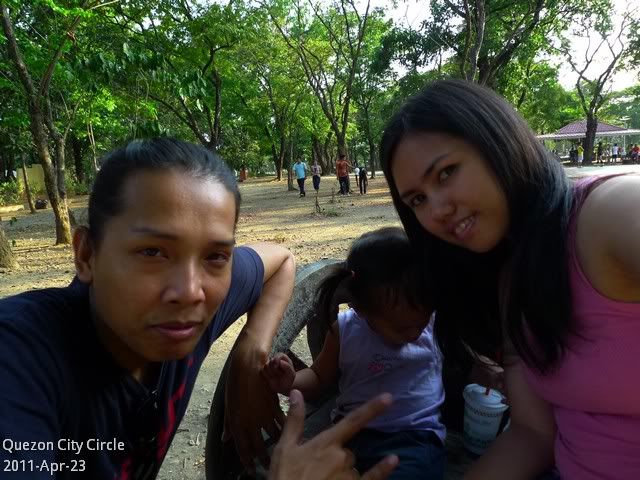 It was a wrong move that we visited the park on a holiday because it was so crowded! At first we thought there aren't that much people in the park since the restaurant and tiangge inside the Circle is not crowded. We had a nice leisurely walk and it's not that warm too. But when we reached the playground area DK and I literally said "Whoa!" because of the crowd. Honestly, it scared me a bit.
Let the photographs below tell you how much it was for Una and how many families are there in the playground. click the images to view larger.
I love this playground even if it was that crowded. Una enjoyed it so much that we plan to bring her back to this park, this time on a weekday. It was clean and very kid friendly. Notice the green floor in the last photo? I don't know what it is called but it worked as a padding so the kids won't feel the roughness of the concrete/soil on their feet.
In case it's not obvious yet, Una loves the slide.