This was during one of those rainy days when DK wanted to eat Burger King. We were supposed to eat in SM City Marikina but the parking area was full so we went to the Burger King Marcos Highway branch.
We had our usual meal of Whopper Jr. but it's kind of weird that they don't have spaghetti in that branch. I'm not sure if they no longer sell it or they just run out of supply to make them.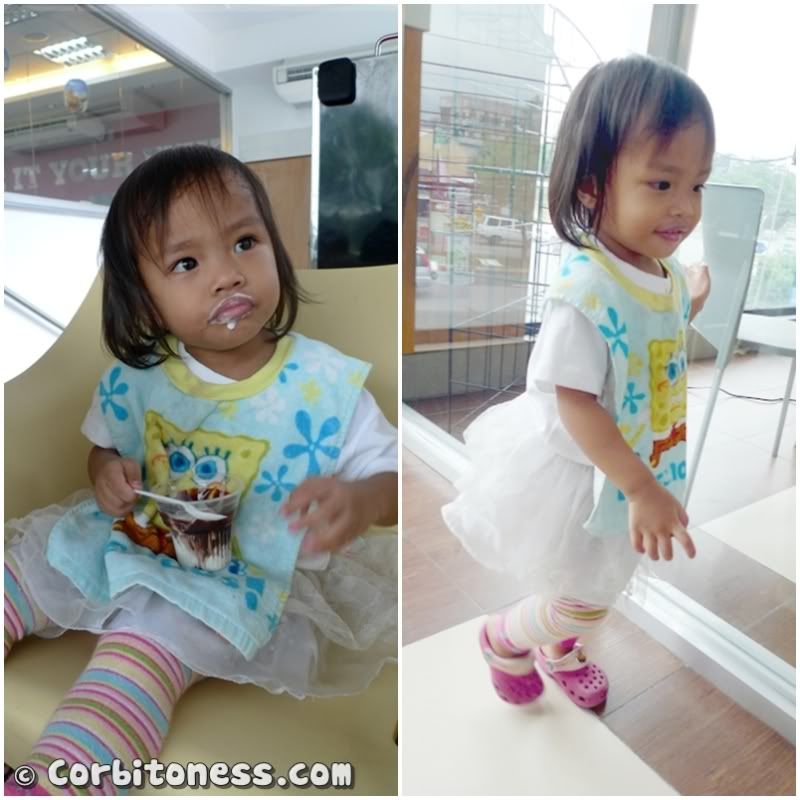 The second floor have  a play area for kids but the tables are all occupied by adults customers who hang around Burger King for free internet access. We have no choice but to sit in a table near the stairs and freaked me out for fear that Una would accidentally fall down the stairs. It's great that Burger King offers free wi-fi but come on, the upper floor was made for kids. The customers should have stayed downstairs if they don't have kids with them.
Anyway, here's one of those few times that the little toddler behaved a little for some decent photos.
- – -
Linking this entry to: Family Time