The photos below were taken during Father's Day in 2009. We decided to bring Papa to La Mesa Ecopark so kids will have some bonding time with grandparent.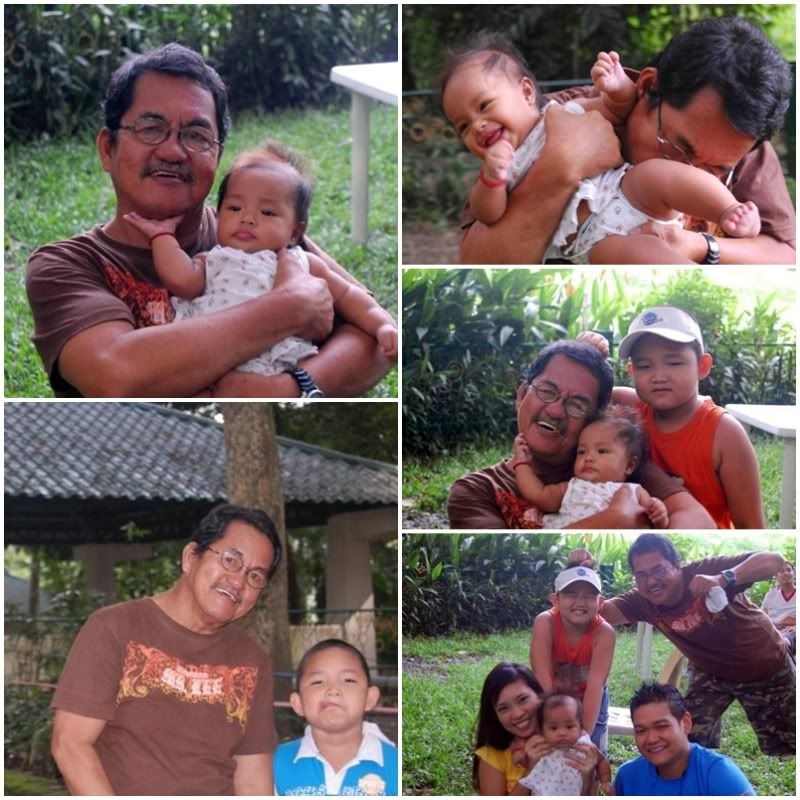 My father loves his grandchildren. There are eight of them now. I think he's closest to Kurt, my nephew in blue and orange shirt. They had a lot of bonding time together since they live in the same city. And there's always laughter whenever those two are together. So many stories to tell of their kulitan but I don't think I can justify it with words. Just look at those photos and you'll see what I mean. I know my father wanted to bond with all of his grandchildren and he misses them all.
Lolo Bigote was coined by his first grandson Gelo because of his mustache. I miss that big guy. It's been years since we last saw them. Gelo, my sister and brother-in-law migrated to Canada 6 years ago and haven't had the chance to visit the PH. We have yet to meet my new nephew Aeden.
I cannot wait for our family reunion this year. My brother, SIL, and my nephew and niece from Singapore will spend the Christmas holidays (hopefully) here in the PH and they'll get to meet our nephew Lucas.
- – -
Linking this entry to Thursday Brownies.