A walk along the riverbanks is something I would like to do regularly. Even if the other side of the path is a highway, the occasional growing trees served as an air filter and despite the not so clean Marikina River the air along the pathway feels fresh to me. The joggers definitely love this part of the riverbanks.
It was a nice afternoon when we head out to the park (it is considered as a park right?). We haven't cross the highway yet but I can feel Una's enthusiasm when we told her that we would go out for a walk. My daughter received my outgoing gene.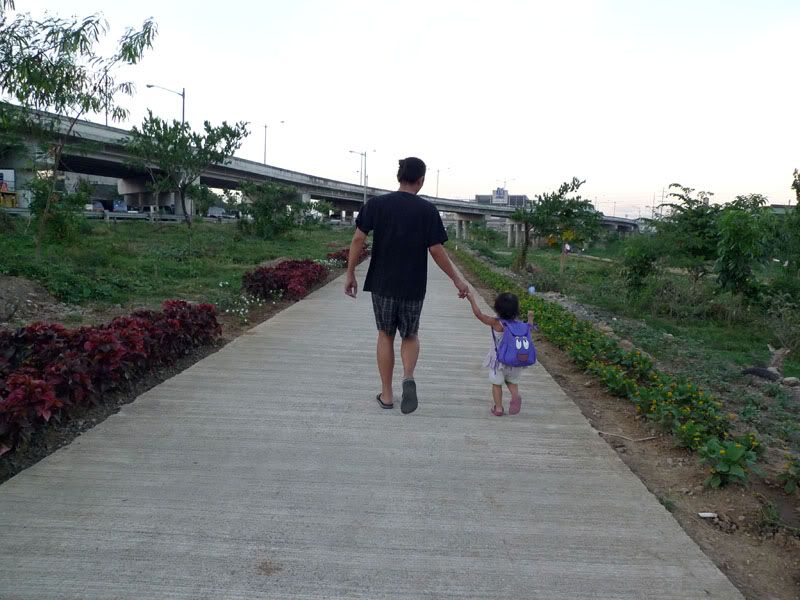 Una saw a set of numbers printed on the concrete. We are introducing numbers to Una and we are so proud that she recognized them as numbers and she started counting 1, 2, 5, 8, 7… Though her numbers are not in the right order and doesn't match on what is printed there we are still proud of her development.
The photo below was me and DK (who looked groggy because I woke him up and forced him to take a walk with us). Then there was Una recognizing another set of numbers.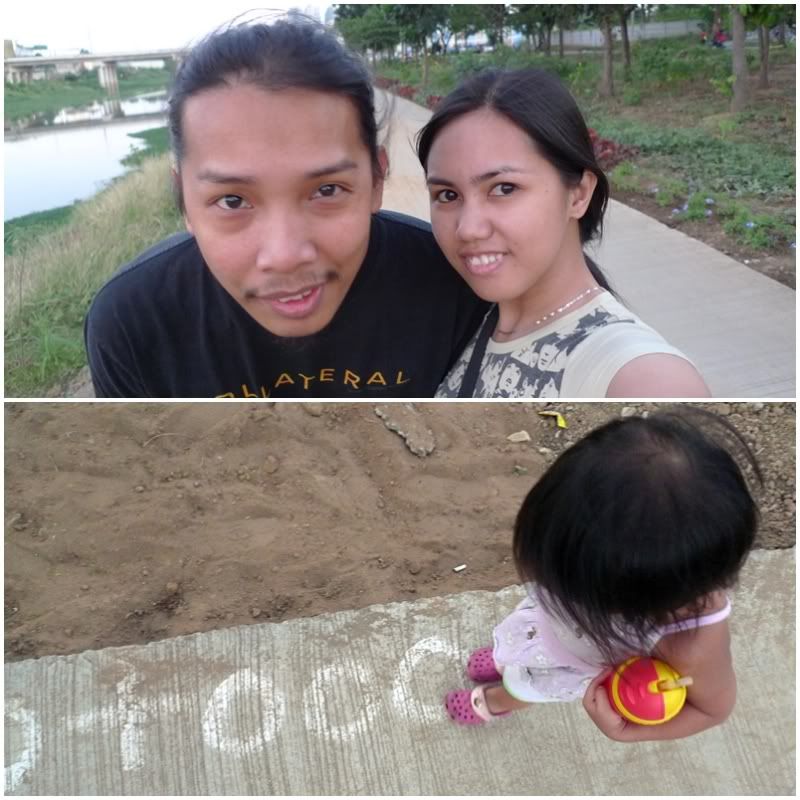 One thing I noticed about Una is that she is not scared of trying things. Or in this case, walking on things. There was a floodway underneath the bridge and it was quite high. She didn't care one bit. We were scared that she would suddenly look over the railing and fall out of the bridge.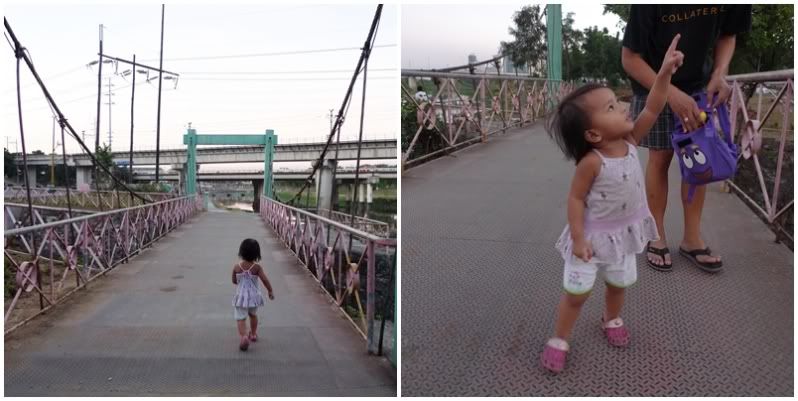 Our afternoon walk ended in Marikina Riverbanks. It was a good 15 minute walk, perfect for families and newbie joggers. It was a good thing that the new Barangay officials made this their project. We haven't visited the MWSS property on the opposite direction of our walk but it has been the favorite place of Industrial Valley residents for flying kites.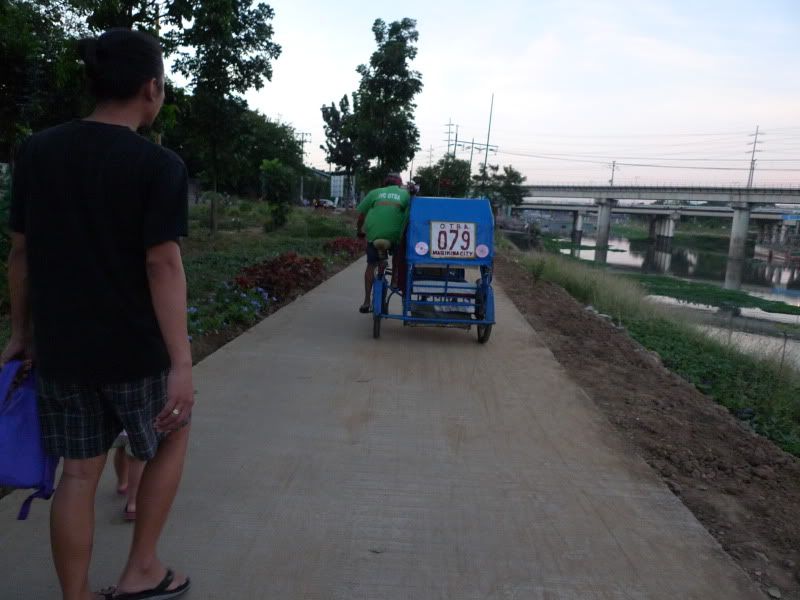 Did you notice that pedicab there? It's annoying that they would pass this walkway because they are not allowed in the highway. They are not supposed to go beyond the tricycle terminal because only the tricycles are allowed to take passengers to and from Industrial Valley and Marikina Riverbanks. And don't get me started on those mindless drivers who use their scooters here. *sigh*