Last week has been one of the most memorable. I have tasted the best halo-halo! It was love at first taste and it deserves a different blog post. All I can say for now is that I've been bugging DK to bring me back to that place to have a taste of another halo-halo.
After that wonderful dinner and halo-halo tasting, we finally signed up Una to the activity playhouse in Shopwise Cubao. She was so excited to try it out and insisted on getting inside even before we finished paying for our entrance fee and wear our socks. This is just a preview of what the place looks like.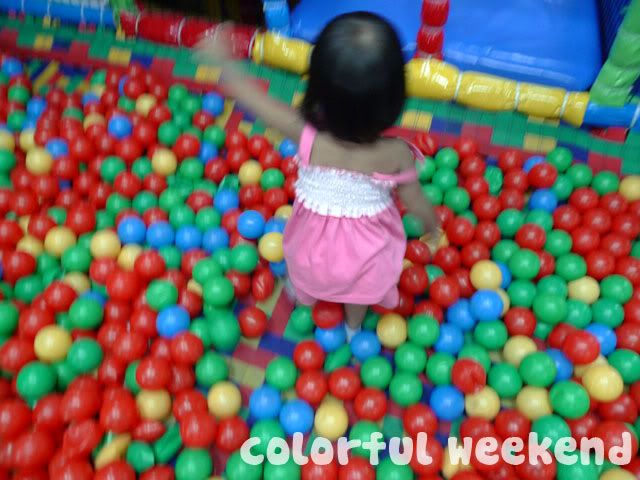 I will make a detailed post about this playhouse in the near future. That is, after I organized the photos I took. Most of it were colorful backgrounds with pinkish blur in the middle. Yep, that was Una running around the place, hahaha!
I personally enjoyed the place and was catching my breath after 20 minutes. But it's a great workout for this mum. Una, well Una lurved it! She didn't want to leave the place when our 1 hour is up.
A wonderful dinner and an enjoyable time at a kids playhouse. What more can this family ask for? A colorful week indeed.
This is also my first time joining Colorful Weekend by May of Nshima Servings. Visit her blog to join this fun blog meme.